Our goal is to provide services that addresses the security needs of our customers and these goal have been demonstrated by our dedicated performance.

Proven skills, knowledge of the security industry, knowledge of specificialized Markets analysis and meeting the needs and solving the security concerns of customers are our main assets.
With this excellent quality factors we offer competitive prices for professional, quality security and protective services.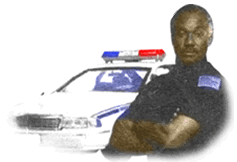 Our personnel have to meet standard professional requirements and undergo comprehensive training prior to their assignments. Additional on-the job training programs are designed and implemented. The result is enhanced performance and the ability to provide quality security services to a wide variety of clients such as:
OUR CLIENTS:
Airports
High Rise Buildings
Construction Sites
Hotels
Neighborhoods
Office Buildings
Schools
Shopping Centers
Warehouses
Apartment Buildings
Banks
Government Contracts
Short and Long Term Contracts Available.